HOME >
Products >
Files >
Clear Paper Folder
Clear Paper Folder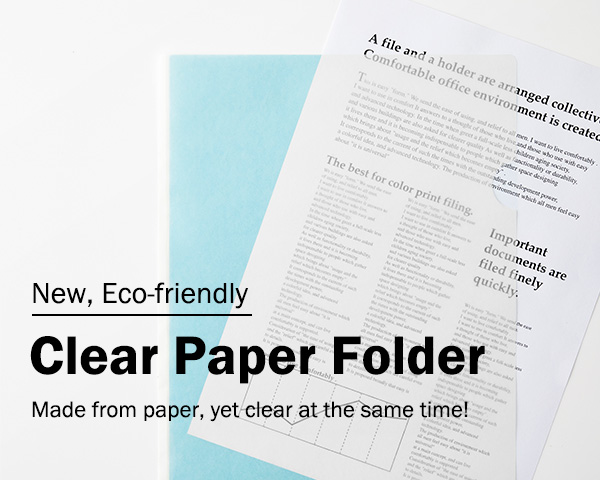 New, Eco-friendly "Clear Paper Folder"
Made from paper, yet clear at the same time!
Transparent surface makes it easy to read the documents inside
Our new technology can make a transparent folder out of paper, allowing the file to be comfortable and practical for use as general PP folder.
Protects the inside documents from dirt or water
The front cover is made from moderately thick paper that is water and oil resistant.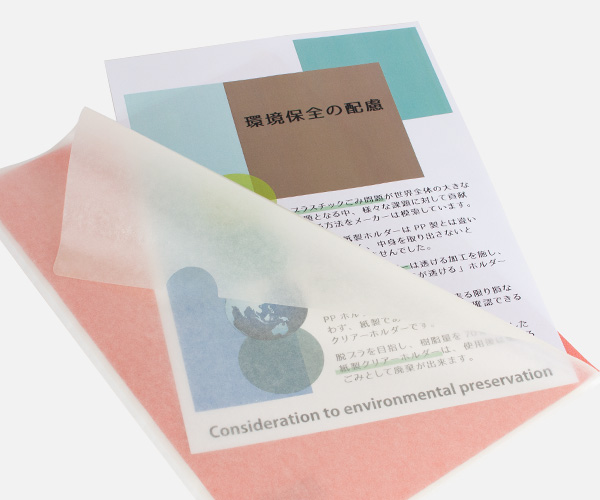 Writable front cover surface
Take advantage of the paper-made features by labeling the front cover of the file using pencil, mechanical pen or an oil-based pen.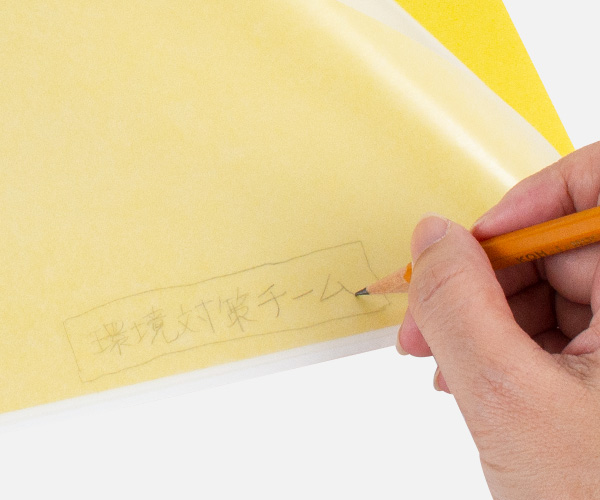 Contains 70% less plastic resin
The paper material is disposable as "Burnable Garbage".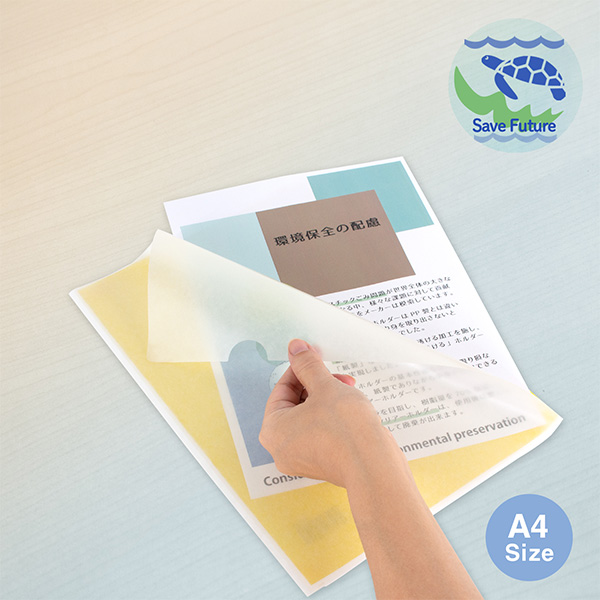 * This product cannot be disposed of as recyclable plastic.
◆PLUS Environmental Policy
PLUS Corporation Environmental Philosophy and Policy