HOME >
Products >
Glue Tape
Glue Tape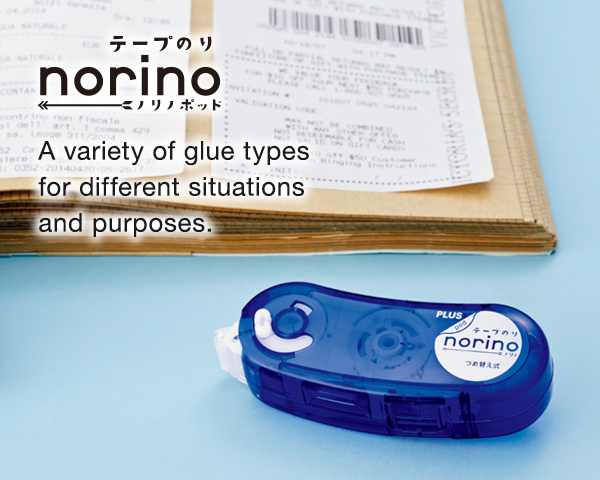 Glue instantly, cleanly and neatly.
PLUS glue tapes are easy to use without the mess of glue or other adhesives. The roller head delivers a smooth feeling all the way through the application. A variety of glue types are available for different situations and purposes.
Disposable models
Small-size, Bean-shaped Glue Tape.

Compact yet apply firmly and beautifully.

Contains ample tape in a small body.